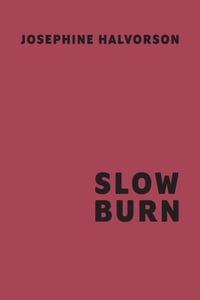 $

20.00
This unique print publication accompanies the SECCA exhibition, Josephine Halvorson: Slow Burn.
Along with vivid, high-quality reproductions of Halvorson's artwork, the book invites fellow artists, curators, and a collector, historian and poet to lend perspectives on the contemporary painter and her work. Halvorson re-orients and re-invigorates traditional approaches to plein air oil painting towards a relational practice sensitive to local contexts and histories, enlarging the frame of contemporary art.
125 pp, full color plates.
Designed by Jeanne Betak.